Cutting Edge Renewable Energy
Reimagine
Solar
We are one of the leading commercial solar installers in Australia. We specialise in large-scale ground and roof mount solar system solutions, having completed more than 400 commercial, school and government solar projects to date, with hundreds more in the pipeline.
Purchasing a commercial solar system gives you an asset for your business, savings on electricity, tax benefits and reduced carbon emissions. While businesses may be concerned about the cost of a solar system, most businesses discover the cost to install solar works out to be cheaper than purchasing electricity from the grid.
There are many other benefits to installing solar systems including dramatically reduced exposure to fluctuating energy prices.
What sort of return on investment did you get from paying your electricity retailer? Solar power gives one of the best returns on investment available. Offsetting a high proportion of your energy usage is an achievable goal and you may even end up with a positive cash-flow solution.
Memberships & Partnerships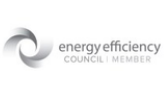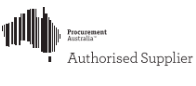 WE'RE A NATIONAL COMPANY
SOLAR
IN YOUR STATE.
As well as federal government incentives, some states have local government incentives and even electricity distributor incentives to help you with your commercial or industrial solar purchasing decision. Federal government Incentives vary from state to state due to the amount of sun calculated to produce energy from solar. There are also financial incentives available such as pay nothing upfront and no repayments for up to 6 months. Talk to Cherry to find out what incentives are available to you in your state.
INCENTIVES
With federal government incentives in the form of LGC's for solar systems over 100kW and STC's for solar systems under 100kW, some local government incentives, tax incentives, some distributor incentives, financial incentives, cash flow incentives and saving incentives (not to mention the incentive to reduce carbon emissions), Cherry are the experts in incentives and can show you how much you can claim and save with every energy efficiency proposal.
Workplace Health and Safety.
Our company is proud to have a high standard of OH&S policies and procedures in place and a dedicated in-house OH&S Manager to oversee all OH&S considerations. We are proud to be ISO 9001, ISO 14001 and AS/NZS 4801 certified and ensure that we work to principles of strong customer focus and continual improvement.
Our Field Service Manager oversees our in-house A-grade electricians and Clean Energy Council Approved Installers, approved to safely work at heights and undertake training in our Workplace Safety Management System as a part of our quality assurance and guarantee.
Warranty and Maintenance.
All works performed by Cherry Energy Solutions are in accordance with required industry codes of conduct, building codes, local government and legislative requirements. Our LED lights have highly competitive product warranties and all supplied solar PV pannel systems, components and equipment comply with Clean Energy Council guidelines and all relevant Australian Standards. We also offer installation warranties for LED, including supply and installation, and solar.
CASE STUDIES
CHERRY PROJECTS.
Cherry provide a wide range of comprehensive energy efficiency solutions, including products and services, suitable for government, schools and businesses in various industries such as manufacturing, automotive, hospitality, transport and logistics, healthcare, retail and more.
Supplied Products