Commercial Solar
Commercial Solar Systems Brisbane
As a leading provider of commercial solar systems, the team at Cherry Energy Solutions specialise in helping Australian businesses reduce energy expenditure, improve their green credentials and future-proof against volatile energy markets.
Why Solar in Brisbane?
Queensland's sunny climate is ideally suited to solar power generation, offering the potential for year-round offsets to energy usage.
By investing in commercial solar, Brisbane businesses can profitably harness the region's high levels of sunlight to dramatically reduce their energy bills. The year-round accessibility of solar energy in the region means a rapid and generous return on investment.

Why Cherry?

Having installed over 40 megawatts' worth of commercial solar systems across Australia, Cherry Energy Solutions has worked with clients spanning diverse industries, ranging from manufacturing facilities and industrial workplaces to educational institutions and governments.
Additionally, as a Clean Energy Council Approved Solar Retailer, we're an industry-accredited supplier of commercial solar panels.

System size and government incentives.

When installing commercial solar, it's important to optimise your generation capacity while financing your project in a way that supports positive cash flow. The team at Cherry Energy Solutions has up-to-date knowledge of government incentives, and can advise you on eligibility requirements and procedures.
Under the federal government's Renewable Energy Target, 100kW is the rating that separates small-scale from large-scale solar projects. Each of these has their own incentive scheme involving the generation of currency units known as certificates.
Small-scale certificates are generated as a one-off, upfront incentive, usually redeemed as a discount on the cost of your system via a supplier like Cherry Energy Solutions. Large-scale certificates are generated on an ongoing basis, as per the amount of eligible energy produced by the system, and can serve as an ongoing revenue source.
Memberships & Partnerships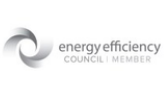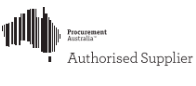 CASE STUDIES
CHERRY PROJECTS.
Cherry provide a wide range of comprehensive energy efficiency solutions, including products and services, suitable for government, schools and businesses in various industries such as manufacturing, automotive, hospitality, transport and logistics, healthcare, retail and more.
Supplied Products