Commercial Solar Systems Sydney
Cherry Energy Solutions is one of Australia's leading providers of commercial solar systems. Our expertise assists businesses in taking control of their energy spend, enhancing their sustainability credentials and achieving energy freedom.
By investing in commercial solar, Sydney businesses can take advantage of the abundant sunlight available in the region, and position themselves at the forefront of Australia's transition to renewable energy.
Recent data shows that NSW is leading the country in the uptake of commercial solar, with significant growth in this arena seen over the past year. At the same time, research indicates that the totality of rooftop systems currently installed within the City of Sydney represents just a fraction of the city's potential capacity. This suggests that massive, untapped potential exists for the generation of solar power in the Sydney region.
Along with the benefits of its clean, green credentials, solar energy offers businesses dramatic reductions in power costs and valuable protection from Australia's rising and volatile energy prices. This enables a strong financial return on investment over time, and makes it an effective future-proofing strategy for businesses. With the cost of systems continuing to drop and building upgrade financing available for commercial solar, there's never been a better time to make the change.
Building Upgrade Finance.
Building upgrade finance is private finance supplied for carrying out works on non-strata commercial buildings to reduce their environmental impact, with no need for capital outlay.
In NSW, commercial solar installation is eligible for this type of financing and enables immediate savings on energy bills. These savings typically exceed the cost of loan repayments, making for a financing solution that's viable for both building owners and tenants, and allowing them to share the costs and benefits of the upgrade.
Cherry Energy Solutions works closely with the City of Sydney and City of Parramatta in implementing their respective building upgrade financing schemes. Within this, the council acts as an intermediary between the building owner and the lender by billing repayments as part of its rates collection process. We can advise businesses on how to arrange this type of financing.
Memberships & Partnerships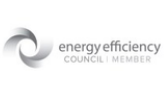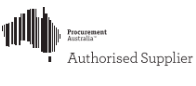 CASE STUDIES
CHERRY PROJECTS.
Cherry provide a wide range of comprehensive energy efficiency solutions, including products and services, suitable for government, schools and businesses in various industries such as manufacturing, automotive, hospitality, transport and logistics, healthcare, retail and more.
Supplied Products