CUTTING-EDGE COMMERCIAL ENERGY SOLUTIONS
Reimagine Energy Efficiency.
Cherry Energy Solutions is a leading Australian commercial energy efficiency company with over 60MW of solar and 2,000,000 LED lights installed. We have gone to great lengths to ensure our products are certified to Australian Standards, industry approved and the most technologically advanced, innovative, safe and cost effective in the market, all with comprehensive Australian warranties.
Memberships & Accreditations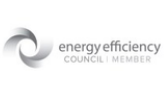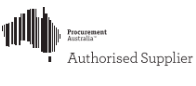 A FUTURE-ORIENTED COMPANY
YOUR PARTNER
IN SUSTAINABILITY.
60
MW
Solar Systems Installed
A leader in a multitude of energy efficiency project sizes across various industries nationally.
879575
T
Reduced CO2
Cherry partners with Australians to reduce carbon emissions into the atmosphere.
5 KEYS TO ENERGY FREEDOM
OUR
SERVICES.
We offer a comprehensive selection of products and services that allow you to make your own and buy better through smart usage.
CASE STUDIES
Cherry Projects.
Cherry provide a wide range of comprehensive energy efficiency solutions, including products and services, suitable for government, schools and businesses in various industries such as manufacturing, automotive, hospitality, transport and logistics, healthcare, retail and more.
Our Customers


LATEST NEWS
News & Information.